BMW Bodyshop
In case of an accident, the Accredited BMW Bodyshop network assures dedicated care for your BMW. These bodyshops guarantee your vehicle's quality, safety, and value over time by using specialized technicians, advanced diagnostic tools, and Genuine BMW Parts.
Your Accredited BMW Bodyshop focuses on intricate details to maintain overall excellence. Every flaw, no matter how small, is meticulously erased, ensuring your BMW regains its initial brilliance. From body dents and paint scratches to windscreen chips, your Accredited BMW Bodyshop swiftly and precisely renews your vehicle to its original state.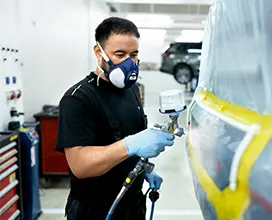 BMW SPOT PAINT REPAIRS.
BMW offers quick, accurate, and environmentally friendly spot paint repairs to remove minor damage and enhance your vehicle's appearance at Accredited BMW Bodyshops.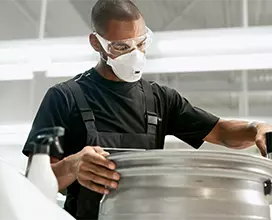 BMW GLASS REPAIRS.
Protect your moments. Quick BMW glass repairs fix stone chips and cracks, ensuring a clear view and avoiding costly replacements.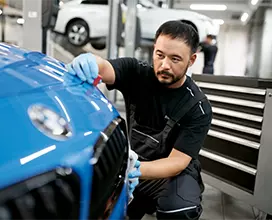 BMW PLASTIC REPAIRS.
Expand your horizons without worry. BMW plastic repairs swiftly fix minor cracks and scratches on exterior parts.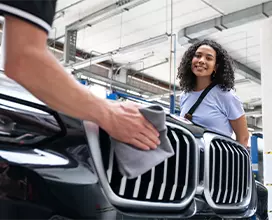 BMW DENT REPAIRS.
Our Accredited BMW workshops quickly remove body dents to make a positive impression that lasts.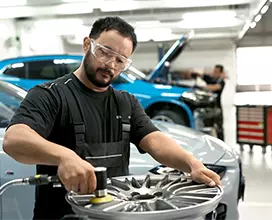 BMW WHEEL RIM REPAIRS.
Restore the look of your wheels with BMW rim repairs. Even minor curb damage can be quickly repaired using innovative tools Accredited BMW Bodyshop.