Mobileservice Technician: Seamless Care, Anywhere You Go.
Experience the ultimate convenience with BMW Tunas Mobileservice Technician. Say goodbye to the hassle of visiting a service center. We bring our BMW Certified Technicians to your doorstep, whether it's your home or office. No need to interrupt your day; we work around your schedule.
To book your Mobile Service appointment today, simply reach out to us exclusively via WhatsApp at 0877-7150-0777.
Terms & Conditions Apply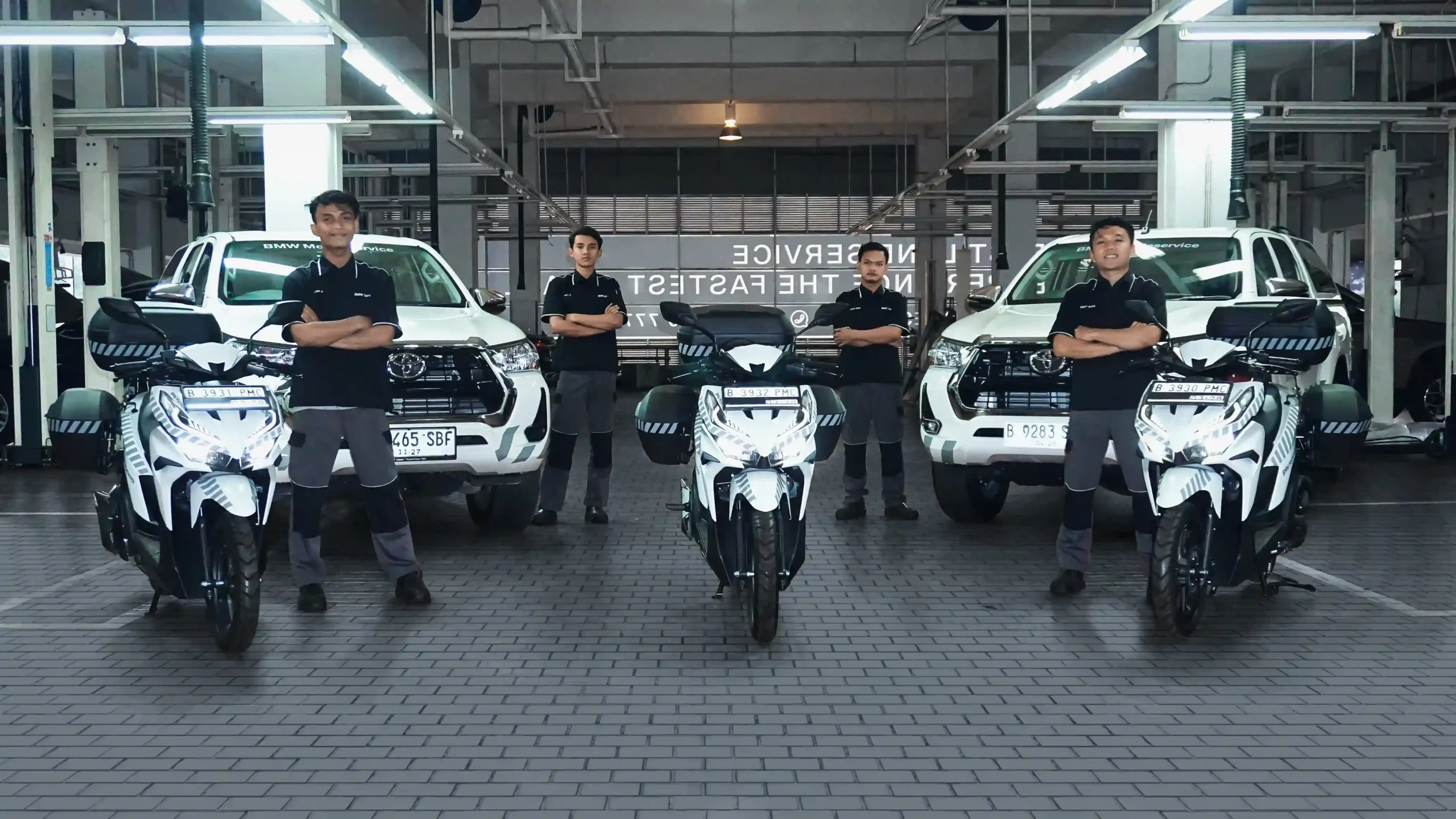 Dependable Convenience at Your Doorste
With BMW Tunas Mobileservice Technician, you're assured of reliable service that comes to you. Our team of skilled BMW Certified Technicians arrives equipped with genuine BMW parts and their extensive expertise. This means you receive the same high-quality care and attention you'd expect from our dealership, right in the comfort of your own space.